This Christmas is a special one, because this Christmas we're all poor. Many of you out there have begun buying a mere dub instead of your usual eighth, or maybe a quarter instead of an ounce.
These are hard times indeed. That is why I've scoured the web to find the best and cheapest gifts(expect for actual marijuana) for the stoner on your shopping list, or maybe just for yourself. The gifts are spread out in four different categories, and all cost less than 50 dollars. Enjoy.
Molino Glass Mini Bongs - $17.30

These tiny little bongs are awesome. They're perfect for the casual toker, and since no one is a formal toker they're perfect for everyone. You can find them at GrassCity.Com. If you think the stoner you have in mind already has enough bongs then you can get him the next item.



Hemp Backpack - $45.00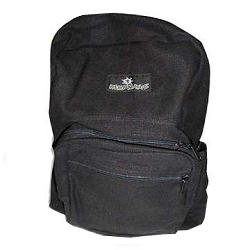 Any Cannabis lover would love to be able to boast of a hemp backpack. This comes from The Vegetarian Site, the makers of which also produce some awesome wallets and backpacks.



One Year High Times Subscription - $29.99




This is one of the gifts that keeps on giving. Just make sure that the recipient is ok with everyone they live with knowing that they loves pot, because if it's their little secret more than likely the magazine covers will tip them off. HighTimes.com




Pinstripe Sherlock Bubbler - $49.99




This one by, Chunky Glass Pipes, is just under the limit.



Naked Girls Smoking Weed - $22.76




This is book is full of photos of the famous 420 girls. This is for the more mature cannabis lover. I don't think I really have to explain why this is a good gift.



Hemp Rolling Papers - $30.00




If your buying for someone who likes to roll their own smokes buy them this whole box of hemp rolling papers from Hempire and they will be forever indebted to you.



Combat v.3 Herb Grinder - $25.00




Mix 'n Ball makes the very best grinders. If you've never used a grinder before your missing out on a whole new world.



Stash Jar - $21.95




This is perfect from keeping your weed fresh, and it won't let that dank herb smell spread throughout your room. 420 Science.



Cobalt Bowl - $42.47





Getting your buddy a quality bowl can really bring out the awesome in his bong. This bowl from Jupiter Cannabis Shop, seems expensive for it's size but it's worth it.



420 scope - $26.95




I love this. With this. the next time your friend's dealer hand's him a nug he can inspect it for imperfections. Of course that might get him in some trouble too. And it will all be thanks to you, but seriously, this is a great gift. 420 Science.



The Official High Times: Pot Smoker's Handbook - $17.95




This book is awesome. It is a must have for every stoner. No other source so completely covers the culture and lifestyle associated with marijuana, expect for maybe this blog.




Tree Hugger T-shirt - $8.00




First, this shirt is only eight dollars. Second,eight dollars wtf!?! I love this shirt. It's so green. In every way possible. Reckless Tees.



Gonzo: The Life and Work of Dr. Hunter S. Thompson - $18.99




Dr. Hunter S. Thompson, writer, is the God father of modern counter culture. He brought honesty to a world that was trying to sterilize and secure everything. Plus if you've ever seen Fear and Loathing: In Las Vegas while high, you know he's amazing.



Oreos - Priceless




To be honest, everything else on this list was a bunch of crap. The only thing a stoner really needs for Christmas is a fresh, or freshly opened, pack of the most delicious (mass produced) treats in the entire world, Oreos.